Success Story
October 8, 2020
In the Nick of Time: Launching a B2B Sales Channel and Increasing Visibility Thanks to Business Central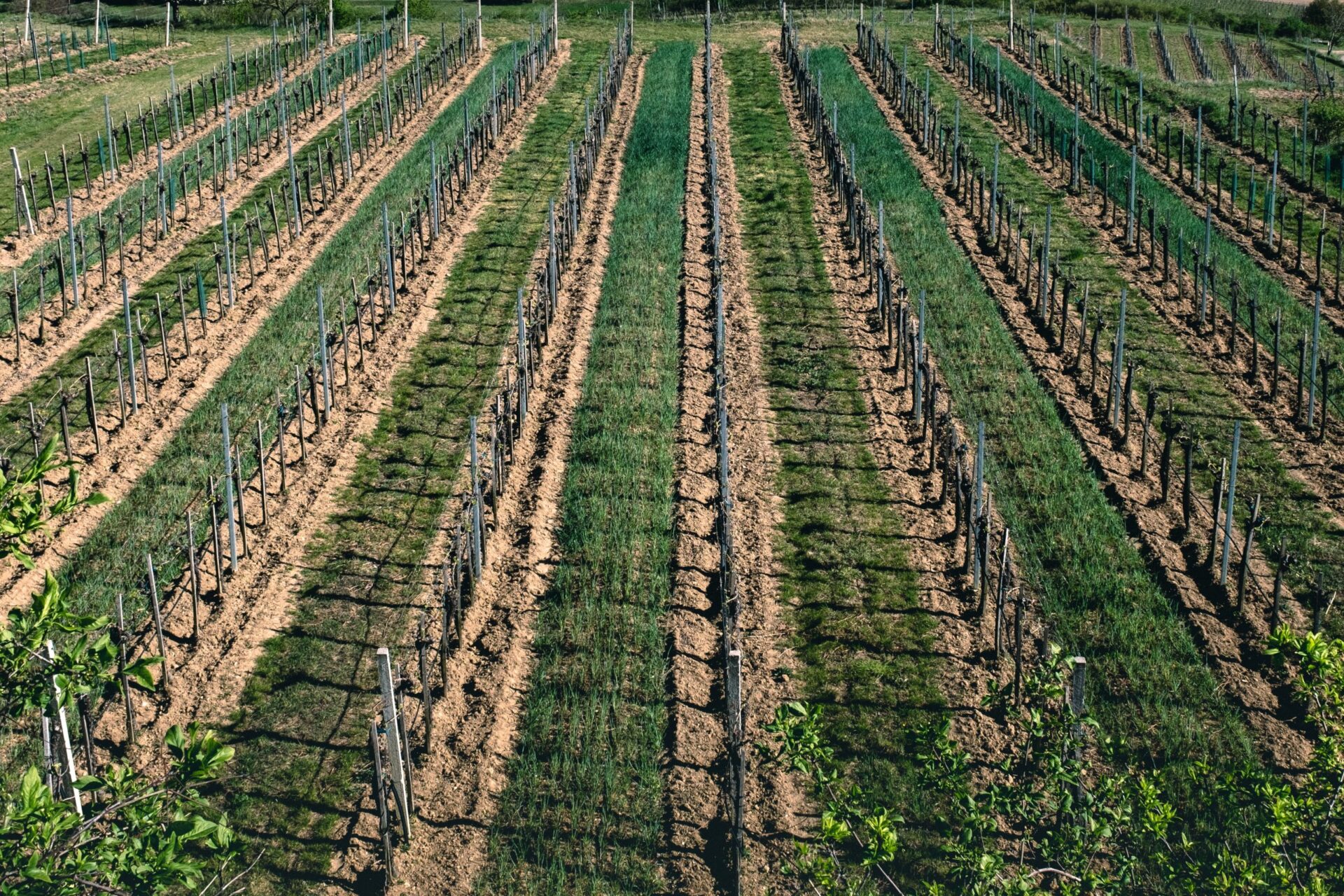 By Jason Chance
October 2020 | 11 min read
ABSTRACT
A D2C hemp producer/CBD products manufacturer needs a solution to go live in just 14 weeks to enable a new B2B sales channel and support their increasingly complex operation.
LIDD quickly and efficiently implements Microsoft Dynamics 365 Business Central.
In the first month after BC went live, the client was able to comfortably fulfill and deliver over 600 B2B orders on top of their regular D2C orders.
---
General Context
The Client: an organic hemp producer and CBD products manufacturer.
Since 2016, the company has been dedicated to selling affordable CBD products directly to consumers (D2C). Operating from their facility in New England, the company's management controls the entire manufacturing and distribution process, from seed to delivery. This strategy enables them to ensure product quality and affordable prices.  
The Challenge: In late 2018, the company's products draw the attention of large national grocery and drugstore chains. During the same period, the company is developing new product lines. To successfully enable a B2B sales channel and bonify their product offering in just a few months, they must work with manufacturing partners, outsource their shipping operation, and upgrade their technology infrastructure.
Business transformations of that magnitude are not without risks. It was to mitigate these risks, to maintain visibility and control over their whole operation, and to improve their chances of success that they turned to LIDD.
LIDD's Assessment of the Client's Initial State
With 4,000 to 6,000 orders monthly, the company had not needed 3PLs, freight services, or a complex software architecture. Fulfillment and shipping operations were performed onsite by the manufacturer. As for their finances, they were handled via Excel spreadsheet and QuickBooks accounting software.
In its initial state, the client's operation would be unable to accommodate the new B2B sales channel. For one, the projected increase in volume of orders was sure to overwhelm their current fulfillment capacity. They also lacked the infrastructure to label products according to their customer's requirements and to ship whole pallets at a time to meet the demand.
Meanwhile, one of the new products they were intending to market required new complex machinery and the recruitment of experts to operate them.
To keep prices low and avoid added complexities to their installation, the company decided to work with external manufacturing partners and 3PLs. To maintain visibility over the whole operation, the company would have to integrate their new partners' systems with their own. However, their current software architecture made that impossible.
---
LIDD's Mandate
The client gave LIDD the mandate to help them:
Gain granular visibility into their inventory's volumes and value
Manage manufacturing processes, both on- and off-site
Implement lot tracking capability, from field to consumer – necessary to uphold their "Organic" certification
Integrate their systems with those of 3PLs and manufacturing partners
Integrate eCommerce orders
Standing agreements with new business customers and a full order pipeline entailed that the selected solution would have to go live in just 14 weeks, setting up a very aggressive calendar.  
---
LIDD's Solution
LIDD's team determined that the best solution was to implement Microsoft Dynamics 365 Business Central, a cloud-based ERP.
Justifications
The client's core team had experience with prior versions of Business Central. Their familiarity with the system would translate into shorter training times, easier implementation, and available in-house support once the solution was in place. Given that the solution had to be live in 14 weeks, these were significant advantages.
LIDD experts also knew that Business Central core functionalities could be up and running by the deadline. This would provide the client the means to tackle their immediate goals and tide them over until the solution was fully integrated.
Thinking of its client's future needs, LIDD's team also identified some of Business Central's available extensions as a good fit for the company as it grows.
The Calendar
The client's requirement that the solution be implemented in 14 weeks imposed unusual constraints. Generally, ERP implementations of the kind require anywhere from 6 to 9 months. To meet the client's needs, LIDD's team would have to split the work in phases.
Phase 1: Leveraging in-house experience with the solution, LIDD was going to implement Business Central's main functionalities in a first, 14 weeks phase. During that time, the team would focus on:
Implementing sales, purchasing, and accounting modules
Implementing the functionalities needed to support basic manufacturing operations
Integrating a new eCommerce platform
Integrating end-to-end lot tracking capabilities
Phase 2: In a subsequent phase, at a rate of 20 hours per week, the team was going to perform modular implementations of functionalities needed to meet the client's other requirements. This included:
Implementing TrueCommerce, a customer facing EDI
Fully integrating 3PLs and external manufacturers' systems
---
Executing the Plan
The first phase was executed in 18 weeks. Business Central went live on June 1st, 2019. The cost of the initial launch was under budget.
The second phase spanned from July to December 2019. LIDD's team efficiently achieved the client's system integrations and implemented Scaptify, a robust Shopify connector.
LIDD has since been providing Continuous Improvement and technical support. 
How It Happened
In a last-minute decision, the client opted to keep Shopify as its eCommerce platform rather than migrate to another. LIDD's team quickly turned around and performed a custom flat-file integration as a temporary fix until a more robust solution could be implemented during the second phase. Some delays were inevitable.
The costs of the initial phase were lower than initially estimated. This was in large part due to the company's core team prior experience with Microsoft's business solutions, which reduced the necessary training time and the need to produce extensive documentation to support future users in their tasks.
After going live in June 2019, LIDD's team began work on the project's second phase. They performed modular implementations of Business Central's other functionalities with only minimal interruptions. By the end of the second phase, in December 2019, the following had been achieved:
Implementation & integration of customer facing EDI
Full integration of all manufacturing processes, internal and external
3PL systems integration
Implementation & integration of Scaptify
---
Measures of Success
Increased Throughput Capacity: Just in Time!
By completing the first phase in just 18 weeks, LIDD's team was a critical factor in the company's ability to successfully secure the new B2B sales channels. 
LIDD helped the company to:
Handle the complex customer requirements that come with B2B sales;
Maintain their "Organic" certification;
Maintain centralized visibility on manufacturing operations executed in more than one location;
Avoid operational confusions that would have slowed down production;
Increase throughput capacity just in time to meet new production targets.
In the very first month after going live, the manufacturer successfully fulfilled over 600 B2B orders in addition to their regular D2C output. Since then, the company has been able to comfortably manufacture and deliver:
550 B2B orders/month (avg.), which represents 60% of their revenues
5,500 D2C orders/month (avg.)
A spike of 12,297 D2C orders in just one month that resulted from a promotion
116,000 orders to date
Smooth Operator: Streamlined eCommerce Orders Fulfillment
Although the client's operation grew more complex with the introduction of external partners, their eCommerce fulfillment capability has been dramatically improved. Close to 90% of their eCommerce D2C orders are now fulfilled without an employee needing to get involved. The orders flow from the Shopify site into Business Central where they are automatically released and sent to the 3PL. Once shipped, a confirmation is again automatically sent back to Business Central and the order is immediately posted in their system. The shipping confirmation details are then communicated to Shopify and the order is closed. 
The result is a distribution operation that runs with an error ratio close to perfect. 
Keeping Track: Granular Visibility Into Inventory & Finances
The lot tracking capabilities that were implemented during phase one have enabled the company to better ensure their products' quality, uphold the "Organic" certification, and thus honour their commercial engagements.
Meanwhile, though the involvement of external manufacturing partners has made the client's infrastructure more complex, Business Central provides real-time granular visibility into all essential dimensions of the company's operation. Thanks to the ERP's rich array of modules and LIDD's seamless integration with their partner's systems, they can now keep track at all times of the full scope of their agricultural and production costs. Similarly, the ERP's inventory management module allows management to maintain constant visibility into their stock's volumes and value.