Blog
September 7, 2023
Managing Multiple Subsidiaries in a Microsoft Environment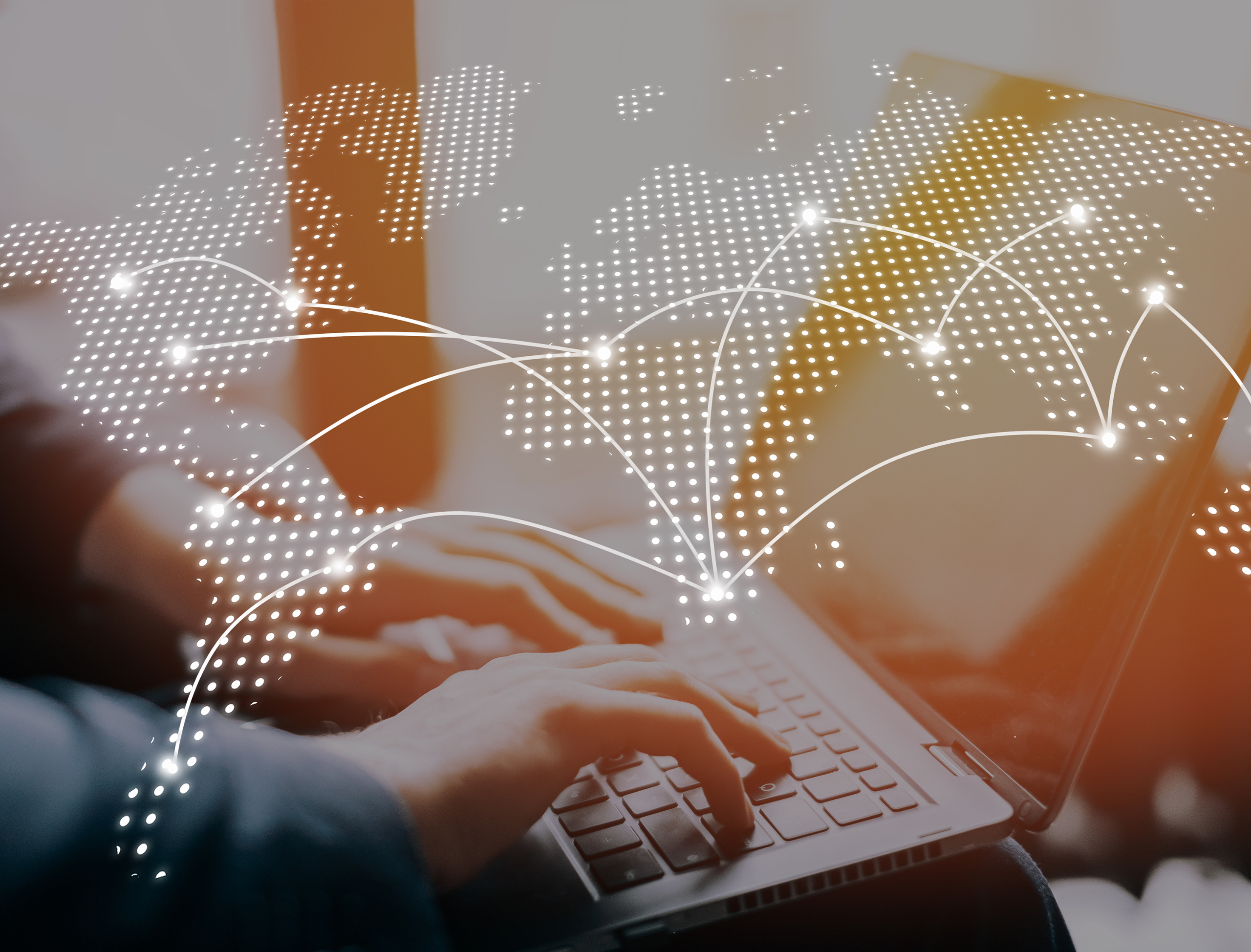 By Mathieu Galipeau
September 7th | 3 min read
Ask Mat: How to Manage Multiple Subsidiaries Using Microsoft Business Solutions
Welcome to our new blog series, 'Ask Mat,' where our Microsoft Solutions expert, Mathieu Galipeau, addresses commonly asked questions about Business Solutions. In today's post, we focus on a query from a client regarding how to effectively manage multiple subsidiaries located in different countries within the same Microsoft environment.
The Challenge: How to Manage Multiple Subsidiaries with Different Reporting Needs
A global organization with various subsidiaries faced several challenges when managing its Microsoft environment effectively. Here are the key requirements they needed to address:
Separate Reporting and Access: The organization wanted distinct reporting and access capabilities for each of its subsidiaries.
Consolidated Reporting: In addition to separate reporting, they also sought consolidated reporting that would provide an overall view of their subsidiaries' performance.
Support for the Parent Company and Subsidiaries:

They wanted their organization, along with LIDD, to support both the parent company and its subsidiaries within the same tenant.
Email Capabilities: The organization desired its subsidiaries to send emails using their own domain and under the parent company tenant, utilizing their subsidiary licenses effectively.
License Provisioning: Each subsidiary required its set of licenses, which needed efficient provisioning.
Additional Constraints for Consideration
In addition to these requirements, several constraints needed consideration:
Distinct Domain and Tenant: Each subsidiary had its domain and tenant, making it necessary to find solutions that could accommodate this separation.
Localization: As the subsidiaries were based in different countries, software localization for reporting and statutory requirements needed consideration when exploring potential options.
Exploring the Options: Addressing the Challenges
After careful consideration, I presented our client with several options to meet their unique requirements.
Continuing as Is: The first option involved adding users from other tenants as guests, allowing centralized management of the Business Central environment and simplified consolidated reporting. However, this approach would incur additional costs for each new production environment and potential Exchange licenses for email functionality.

B2B Direct Connect: Another improvement on the current setup involved implementing B2B Direct Connect. This option enables users from other tenants to access the parent's tenant using their usual credentials, providing seamless access to Business Central.

Migrating Domain to a Single Tenant: We identified migrating all mailboxes to a single tenant while keeping distinct domains as a viable long-term option. This approach would allow more integrated operations and provide economies of scale. LIDD offered support throughout this process if chosen by the organization.

Cross-Tenant Synchronization: A new capability, currently in preview, offers a promising solution for companies managing collaboration across multiple internal tenants. This is one we need to study, as it's not generally available yet. Learn more here: Microsoft Learn

Managing Subsidiaries Separately: The final option involves managing each subsidiary separately in its respective tenant. While this approach simplifies management, it lacks centralized reporting functionalities and requires finding partners capable of provisioning licenses in different countries, making it more complex to add new entities.
Tailoring Business Solutions to Meet Your Unique Needs
We understand that every organization has its set of challenges and requirements. To find the right solution for our client, it was important to provide various options tailored to their specific needs.
---
We hope this first installment of 'Ask Mat' has shed light on the complexities of managing multiple subsidiaries within a Microsoft environment. Stay tuned for more insightful posts, where Mathieu will address additional questions and provide valuable guidance.
If you have any Microsoft Solutions-related questions you'd like Mathieu to answer in future blog posts, please feel free to email those to us. Until next time!
Note: The scenarios and options presented in this blog post are based on the specific requirements and constraints presented by our client. Individual organizations may have different needs. Consult experts to find the most suitable solutions for their unique circumstances.