Success Story
June 14, 2021
Keep Your Distribution Promises Thanks to LIDD and the Solochain WMS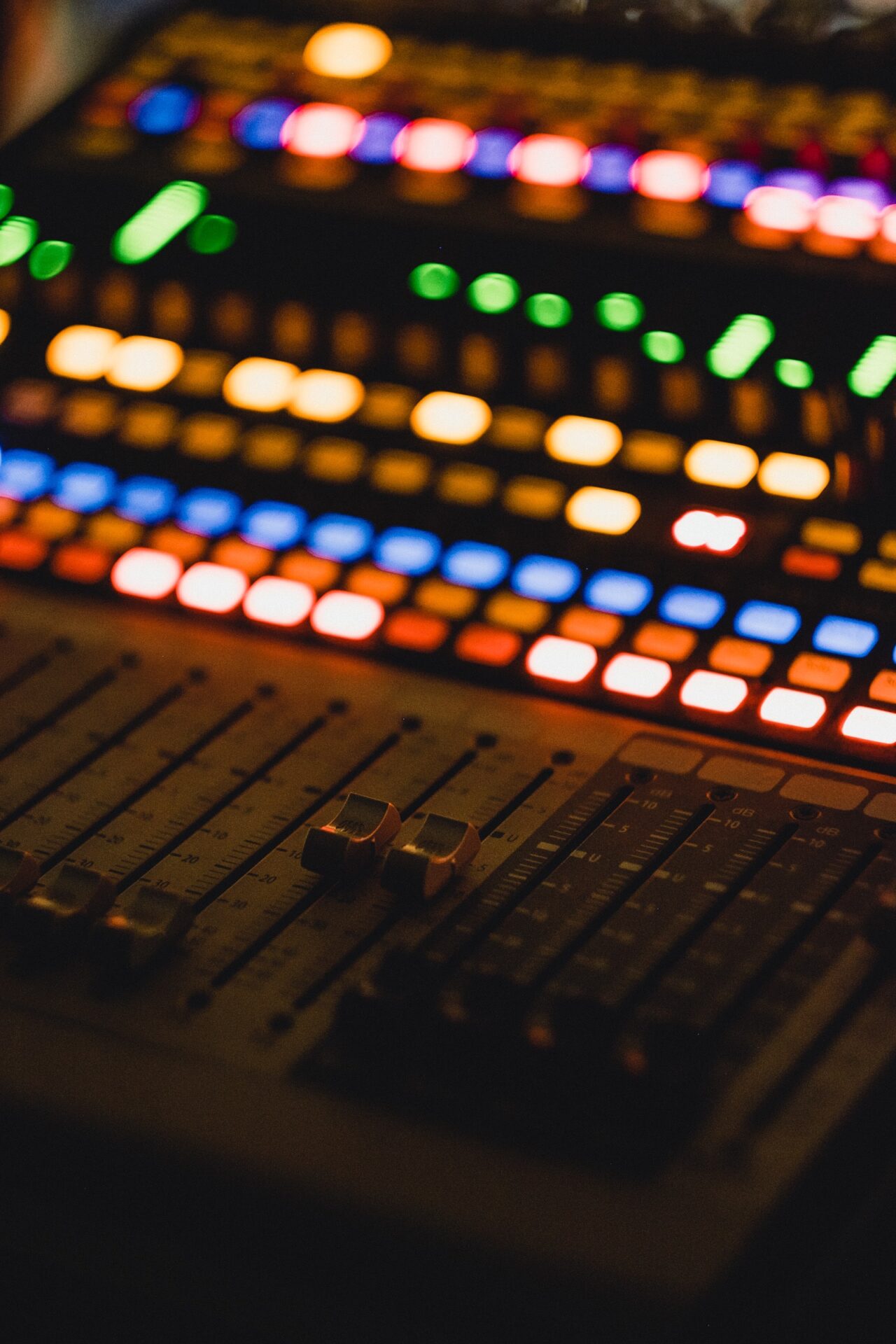 By Olivier Mathieu and Jean-Martin Roux
June 2021 | 11 min read
Business is booming and the warehouse is bustling with activity. For some reason, however, productivity levels are well short of targets. No matter how much labor is thrown at the problem, the gains in throughput are marginal at best.
What's a supply chain operator to do?
SFM is a distributor of Pro Audio & Pro Visual live entertainment and media production equipment that operates a 50,500 sq. ft. warehouse in the heart of the Montreal Island. When management had to find ways to redress the company's productivity levels, they turned to LIDD Consultants for solutions.
SFM asked LIDD to find out why throughput levels were not meeting expectations and to make recommendations to improve their operation. Among LIDD's recommendations were various design and engineering solutions as well as the implementation of a Warehouse Management System (WMS).
LIDD Consultants Protects SFM's Capital
SFM's management knew that they could no longer delay when they lost their capacity to keep their "Same Day Shipping" promise. An effective marketing tool for the company that generated demand and had enabled growth, the promise had also been a way for the distributor to stand out in a fiercely competitive industry.
LIDD was therefore called upon to assess the following issues:
Productivity levels are well below industry standards.
Same day shipping is no longer possible.
Inaccurate inventory counts:
Wall-to-wall physical counts take a month to be completed instead of a weekend.
The reconciliation of these counts with system data is impossible to achieve.
Many at SFM thought that the cause of their problems was that they had outgrown their warehouse's capacity. With a multi-channels operation and 12,000 SKUs stored in a 50,500 sq. ft. facility, it was a plausible hypothesis. Insufficient storage space could explain why warehouse employees were stepping on each other's toes in the aisles, why items were being put away in available locations instead of their designated slots, and why productivity levels and inventory accuracy were suffering.
Were that hypothesis true, SFM would need to invest in new real estate, which comes at a high expenditure.
Thanks to LIDD's audit, however, SFM was able to protect its precious capital.
LIDD's analysts demonstrated that the current facility's true capacity offered the needed storage capacity and that the causes behind SFM's problems mainly were:
Inefficient warehouse processes:
Excessive clerical work at reception slows activities down and causes congestion around the dock.
Inconsistent replenishment activities and inaccurate inventory management are affecting picking efficiency.
Inconsistent rack profiles and difficult to access storage areas make picking complex and slow.
Inadequate software architecture:
SFM's systems lack the functionalities needed to properly support activities in the warehouse and to keep precise track of inventory.
LIDD made recommendations to redress the situation within the current facility, saving SFM's capital from being squandered on expensive real estate. LIDD then implemented the design solutions, which included:
A new facility layout
New rack profiling
Optimized pick paths
Ergonomic packing station
LIDD Leverages Solochain's Functionalities
The design solutions implemented by LIDD significantly improved SFM's operation. The distributor's inadequate software architecture was however preventing its operation from reaching the productivity standards set by the industry.
Following on the digital transformation roadmap the consultants had produced, SFM tasked LIDD with the implementation of Solochain, a powerful WMS by Generix, and its integration with their JD Edwards ERP system. LIDD experts knew that the built-in flexibility and inventory management capabilities native to Solochain made the WMS a particularly good fit for SFM's operation.
For one, Solochain excels at streamlining inbound processes, a notable thorn in SFM's foot. It eliminates most clerical tasks and manual data entries, which prevents errors, delays, and congestion at the receiving dock. The system also produces real-time receipts for received items and systematically verifies goods received against goods ordered, keeping databases clear of problematic discrepancies.
By enabling inventory consolidation at reception, Solochain also simplifies putaway activities. Putaway is also made more efficient thanks to automatically created tasks that indicate the localisation for each product and instruct workers on FIFO inventory.
Meanwhile, Solochain's profiling capabilities enable more efficient picking methods, such as batch-order picking. Picking activities can be further optimized thanks to the system's wave planning capability, which groups into waves orders that share the same transporter, exercise date, and/or destination. Management also benefits, as warehouse managers can monitor an order's status in real-time, from anywhere.
Once a SKU has reached a predetermined quantity threshold in a given slot, a replenishment task is automatically created. All replenishment tasks indicate where items are to be picked, which saves workers time and guarantees that inventory is well managed. The system can also prioritize tasks relative to established thresholds for specific SKUs.
Meanwhile, Solochain's powerful inventory management module offers SFM the solutions it needs to regain control over its inventory:
Provides visibility into inventory by item, location, zone, and inventory status;
Assigns inventory conditions such as 'Serviceable', 'QAonHold', 'Rework', etc.;
Automatically attributes product property upon reception;
Dynamically updates the ERP system when inventory is modified;
Assigns each SKU a specific slot and integrates the localisation's dimensions;
Tracks lot and serial numbers.
Solochain also supports the execution of inventory counts, which had been the cause of many headaches for SFM's management. One way in which the WMS helps attain greater accuracy is through the configuration of special cases, such as product-class specific tolerance, second counts for specified sets of SKUs, and products for reconciliation. Another great feature is that it can schedule daily inventory count tasks, which makes it possible to avoid costly wall-to-wall counts altogether.
---
Blowing All KPIs Out of the Water
Solochain went live at SFM on September 9th, 2019.
Only three weeks after it was launched, SFM's operation was reaching productivity levels well above all industry benchmarks.
A clear sign that things were looking up was seeing SFM almost immediately regain the capacity to honour their "Same Day Shipping" promise. Today, the distributor ships an average of 30 order lines/hour, well above the industry standard for excellence set at 21 lines/hour.
---
Other outstanding KPIs include:
Items make it from dock to stock in 87 minutes on average.
Pick-lines are picked at a rate of 19.3 per hour – the industry standard for excellence is 16.2 lines/hour.
SFM ships close to 99% of their order lines on the same day.
The shipping error ratio has been brought down to 0.017%.
---
SFM's inventory accuracy problems were also quickly solved. Since launching Solochain, the distributor has maintained inventory accuracy levels above 99.6%. SFM has also eliminated wall-to-wall counts in favor of daily count tasks, thus saving on resources, time, and money.
Worthy of note: Solochain's levels of accuracy at SFM are such that, when Deloitte performed SFM's audit at the end of the fiscal year, the auditor did not request a new wall-to-wall count. Instead, Deloitte entirely relied on SFM's available systems data — a first in Deloitte's Canadian audit practice!
---
Looking to the Future
When Covid related restrictions forced markets everywhere to a partial shut down, SFM had to layoff almost half of their warehouse employees. Yet, with Solochain to support their activities, their productivity levels during that period were down by only 5%.
Today, as the world slowly returns to a semblance of normal, SFM is preparing for the future. Thanks to a redesigned facility, re-engineered processes, and an upgraded software architecture, the distributor now has every confidence it can double its revenues over the next five years.
A significant portion of the projected revenues is expected to come from a new 3PL channel dedicated to the distribution of Pro Audio and Pro Visual equipment from major manufacturers worldwide. Opening this new channel, says management at SFM, would never have been possible without the help of LIDD Consultants and the Solochain WMS.
---
ABOUT LIDD
LIDD is a global professional firm that provides supply chain advisory, technology, and design services to supply chain operators. Companies in the consumer products and retail industries turn to LIDD to leverage the firm's whole-spectrum expertise in planning, manufacturing, and distribution operations.
From their offices in Montreal, Los Angeles, Toronto, and Seoul, the firm's experienced consultants and engineers bring global best practices, excellence in project management, and an obsession with timeliness to all their projects. LIDD leads complex design and technology implementations to results that bring returns and drive growth.
From facility engineering to network design to software selection, capital is precious. Make LIDD part of your success story.
Visit us at lidd.com
Join LIDD's community on Facebook, LinkedIn, & Twitter.
ABOUT GENERIX
Generix Group North America provides a series of solutions within their Supply Chain Hub product suite to create efficiencies across an entire supply chain. From Warehouse Management Systems (WMS) and Transportation Management Systems (TMS) to Manufacturing Execution Systems (MES) and more, Generix's software solutions can deliver a wide range of benefits that ultimately flow to the warehouse operator's bottom line. Their solutions are leveraged around the world and our experience is second-to-none.
We invite you to contact us to learn more.
https://www.generixgroup.com/en-na/page/generix-group-north-america
https://www.generixgroup.com/en-na/solutions/warehouse-management-system-wms
https://www.generixgroup.com/en-na/blog/figuring-out-roi-your-new-warehouse-management-system